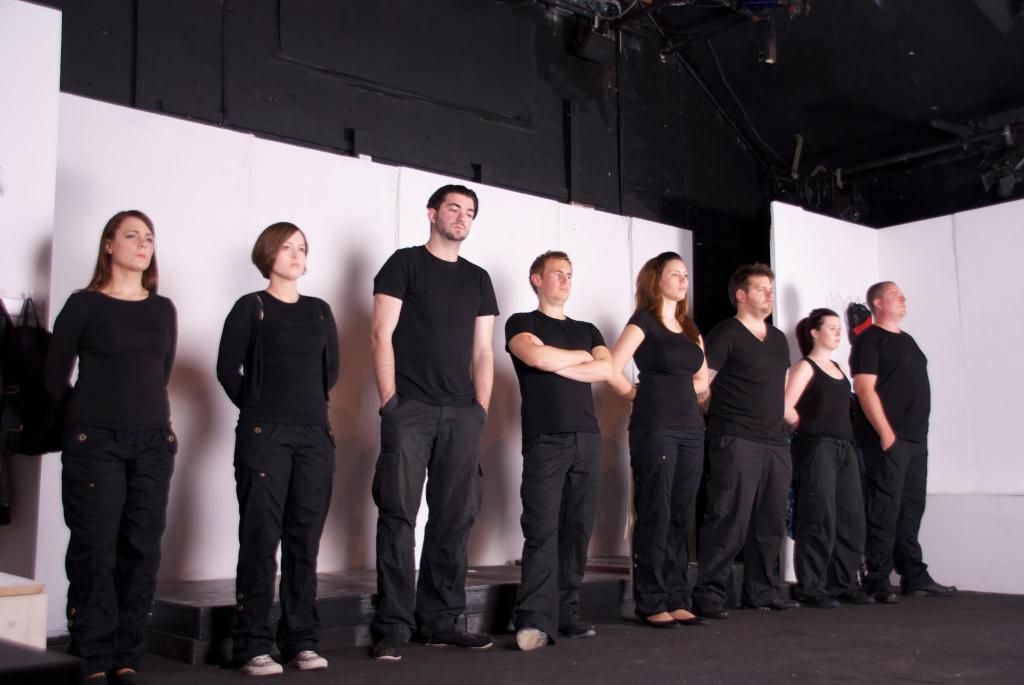 The Laramie Project
Old Court Theatre, Chelmsford
With the BBC reporting this year that hate crime prosecutions in the UK are at a record high, this is a pertinent production for CTW to choose to end their season. With such frequent brutality brought into our living rooms thanks to perpetual media coverage, a modern audience is tragically hardened to the statistics. It is however a very specific and personal story that The Laramie Project, a play written by Moisés Kaufman and other members of New York's Tectonic Theater Project, seeks to tell, and in doing so it grasps the imagination of a potentially inveterate audience.
In 1998 the death of 21 year old Matthew Shepard in Laramie was international news. The vicious murder of this openly gay student in a quiet Wyoming town, brought worldwide attention to the lack of hate crime laws in various US States. Members of the Tectonic Theater Project, through various interviews and their own diary entries, devised the script where just eight performers take on the dozens of Laramie citizens, members of the project, friends and family of Matthew, and other involved parties.
In CTW's production, the direction by Kelly McGibney contained influences of Brecht's epic theatre, emphasising the
social injustice through the disassociation of the performers from naturalistic reality, allowing the content of the play to take centre stage. By setting up the constantly present actors as blank canvases, dressed all the same in simple black, each was given the freedom to access the wide variety of characters through shifts in body language, simple items of costume or hand held props. The multi-level staging, built by Dan Segeth, was sturdy and unobtrusive, providing just enough visual interest in a purposely bland set. The lighting was simple but effective, although some of the pieces of music chosen to underscore poignant scenes were somewhat conspicuous; punchily lyrical rather than complementing the emotion, they often served as a distraction.
All eight performers were excellent, with well maintained accents and a clearly defined set of characters each. There were moments of heart-wrenching poignancy delivered by lots of members of the cast, although particularly memorable were the speech by the doctor from the emergency room and Mr Shepard's final speech to the courtroom. With such a wide variety of characters to portray, this production called for a particularly capable and committed cast, and this eight energetically succeeded.
In many ways Laramie is the main character, a typically American town it seems, and it is therefore an unusual play to choose to perform outside of America. However, the issues addressed within the exploration of Matthew Shepard's town, life, friends, acquaintances and death are synonymous with hate crime across the world, no matter what the motivation. If theatre - at any level - can get more people talking about these issues, surely it's value in society is proven.