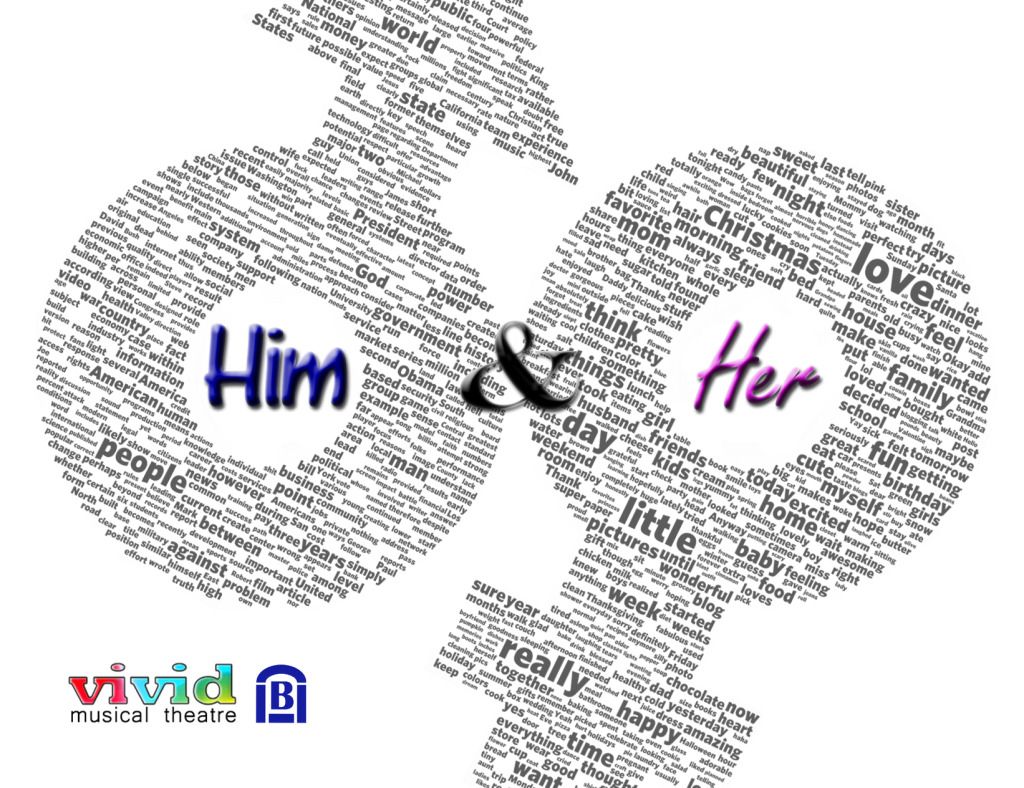 Him
The Him & Her trio of concerts by this fledgling musical theatre company continued to another sell-out crowd at the Audrey Longman Studio this weekend with Him. Designed to restore the balance after the success of Her back in March, the concert is the second in the series which will conclude with Him & Her - a battle between the sexes.
The cast of six accomplished gentlemen performed an assortment of numbers chosen to represent what it is to be a man. Musical Director Ian Southgate conducted the group through a first half of much frivolity, leaving the audience to assume that to be a man must be carefree fun, but brought out enough raw emotion after the interval to elicit tears from performers and audience alike.
"Why" from Tick, Tick...Boom! is a reflective piece about sacrifices made in order to pursue a musical career, hauntingly sung by Jon who brought a relaxed style and depth of meaning to his performance.
Steve relished his performance of "If You Were Gay" from Avenue Q, after opening the first half with "I'm Not Wearing Underwear Today" from the same show. He displayed a wonderful comic ability, coupled with a comfortably powerful voice.
It was MD Ian however who led the company by example, with a strikingly velvety performance of "If I Sing" from Closer than Ever. This beautiful song describes the inspiration of a supportive father in the life of a young musician, and his moving performance was a particular highlight.
There seemed to be fewer group numbers this time than we enjoyed from the ladies, but those we heard were all a treat. "Epiphany" from Altar Boyz, led by Steve, closed the first act and left the audience humming about their religious tendencies throughout the interval. Reiss confidently led the company to the concert's conclusion with "I Went Fishing With My Dad" from Make Me A Song, a tender but lighthearted way to end.
The future looks bright for hardworking producers Emma & Ian at Vivid Musical Theatre, who continue to impress with this series of concerts. They have gathered a wonderfully talented group of men and women who cannot fail to sparkle in an exciting finale to Him & Her in June, and I can't wait to see what they come up with next.