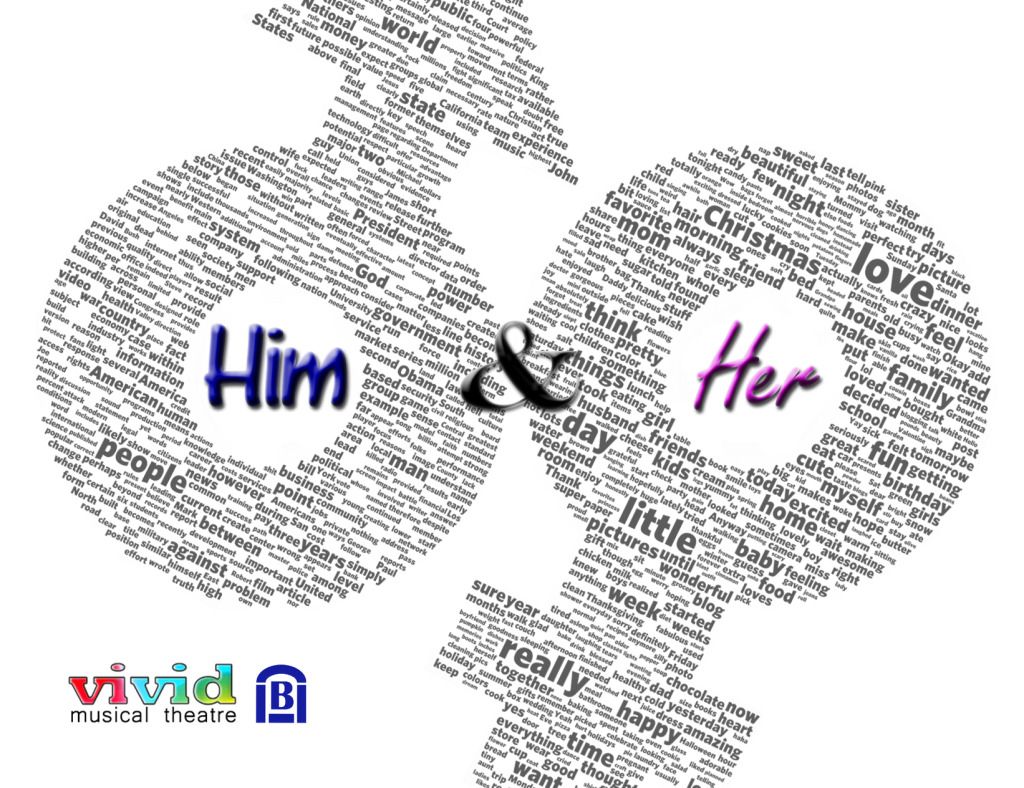 Her
Vivid Musical Theatre's first step toward their aim of producing "exciting and imaginative theatre productions" was taken today with this initial concert in a series of three, which will showcase respectively women, men and a battle between the two, all via the medium of musical theatre.
The plethora of talented ladies making up the eight strong cast were all very impressive. Led by MD Ian Southgate, and covering twenty two expertly chosen numbers between them, there is only room to pick out a handful of highlights.
Louise opened the solos with "Everything I Know" from In the Heights, an emotional and touching performance of a beautiful song exploring the loss of a motherly figure from a young woman's life.
"Three Friends" from Closer than Ever was brought to life by Diana, Emma & Roslyn, a wonderfully acted comedy song, performed in full character throughout, about a group of ladies who resolutely remain friends throughout their lives despite growing apart - a sentiment understood by the wryly appreciative audience.
Diana went on to perform Chicago's "Me And My Baby", prop cigarette in hand, with great energy and comic timing, which worked well outside of it's executioner-evading context as simply the connection between a questionable mother and her unborn child.
The group numbers were all excellent, but "I Just Wanna Dance" from Jerry Springer : The Opera led by Sarah was definitely a high point, and "Mabel's Prayer" from Fame led by Katie was a gutsy yet sparkling climax to the concert.
Vivid Musical Theatre can clearly back up their self-professed passion for new and interesting songs with the knowledge and talent required to produce them to a high standard. I look forward to seeing what they do with the men in April's Him concert.